August 6th, 2015 by WCBC Radio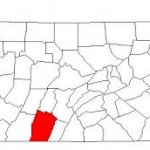 According to Pennsylvania State Police at Bedford, a Manns Choice man was arrested Wednesday when state troopers and the Bedford County Drug Task Force raided a Mill Street residence. The Cumberland Times News reports George Edward Dodd, 57, was arrested on a charge of possession with intent to deliver a controlled substance following the 12:05 p.m. execution of a search warrant on Mill Street in Manns Choice borough, police said.
State police, assisted by the drug task force, reportedly seized more than $27,000, two all-terrain vehicles and several marijuana plants in addition to a large quantity of processed marijuana.
Following the arrest, Dodd was jailed at the Bedford County Jail on $100,000 bond, pending his next court appearance.