February 22nd, 2015 by WCBC Radio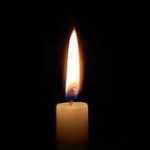 St. Mark's Community Church on Harrison Street is canceling services for today.
New Venture Christian Church is postponing services until 6 p.m. this evening.
Living Waters Ministries will meet Sunday at Windsor Castle at 2 p.m.
Cumberland Community Church is canceling its 9:15 service and will hold only the 11:00 service.
Christ United Methodist on Race Street is canceling its morning service.
Park Place Methodist in Lavale has no church service or Sunday school.
First Presbyterian on Washington Street is canceling Sunday school.
Emmanuel and Trinity United Methodist in Cumberland are canceling services.
Calvary United Methodist in Ridgeley is canceling its services.