July 23rd, 2015 by WCBC Radio
On Tuesday, July 28, 2015 Secretary David Craig of the Department of Planning for the State of Maryland will be meeting with the District One Delegation. This meeting will be held at the Garrett College, Continuing Education Building, Room 201, 687 Mosser Road, McHenry, Maryland. The meeting will begin at 9:00am.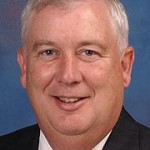 Although an agenda including officials from both Allegany and Garrett counties is planned, the meeting is open to the public to observe.