July 5th, 2020 by WCBC Radio
PHOTO UPDATED, Courtesy of Phil Rook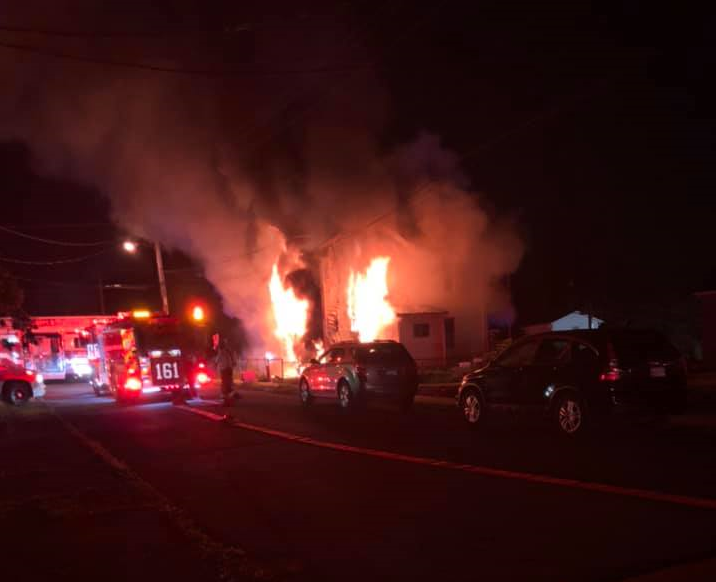 The Allegany County Joint Communications Center dispatched units to a working house fire in Frostburg during the 4 AM hour Sunday.
Several fire companies and EMS units responded to the scene at 7 Charles Street in the Mountain City.
Photos on the Eastern Garrett VFD Facebook page are showing the structure was destroyed.