September 17th, 2015 by WCBC Radio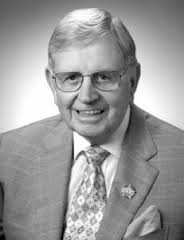 Milo Hamilton, who served as the play by play voice of the Pittsburgh Pirates from 1975 to 1979, has passed away at the age of 88.
Hamilton was a major league broadcaster for 50 years, and in 1974 called Hank Aaron's 715th home run, which broke Babe Ruth's long standing record, In 1975, he replaced Bob Prince in the Pirates broadcast booth, but never really caught on, in part because of the way Prince's firing was handled.
He received the Ford Frick Award from the Hall of Fame in 1992. He served as the Voice of the Houston Astros from 1987 until his retirement from the booth in 2012.