January 22nd, 2019 by WCBC Radio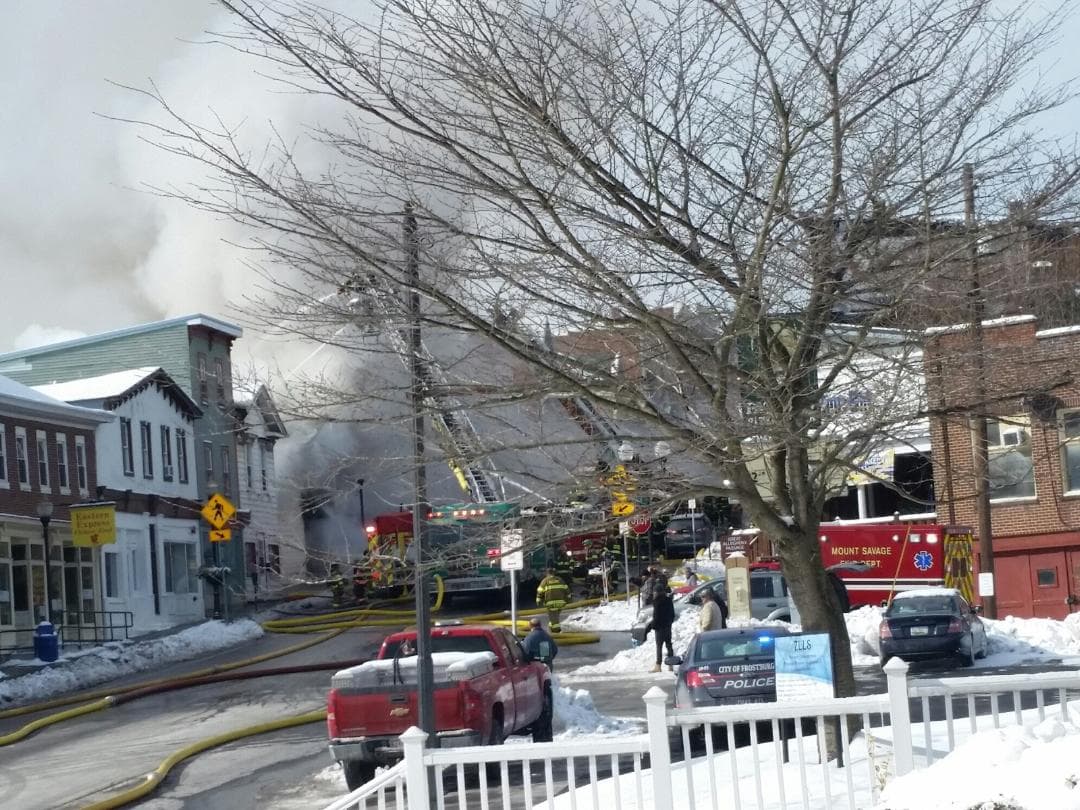 Although several fire units remained on the scene, the fire that began as an apartment fire at 93 East Main Street in Frostburg and eventually spread to at least two other buildings, was said to be under control at 5 PM.
Todd Bowman, Public Information Officer for Allegany County Emergency Services, told WCBC News that two firefighters were injured as the result of falling on icy surfaces and transported to Western Maryland Health System for treatment.
The apartment is believed to have been occupied at the time of the fire, but no other injuries related to the event have been reported.
Fire companies from Allegany, Garrett, and Mineral Counties, and nearby Pennsylvania, responded to the three alarm blaze.
The Maryland State Fire Marshall's office has been called to investigate and they have brought in a cainine to assist in that effort.