December 6th, 2017 by WCBC Radio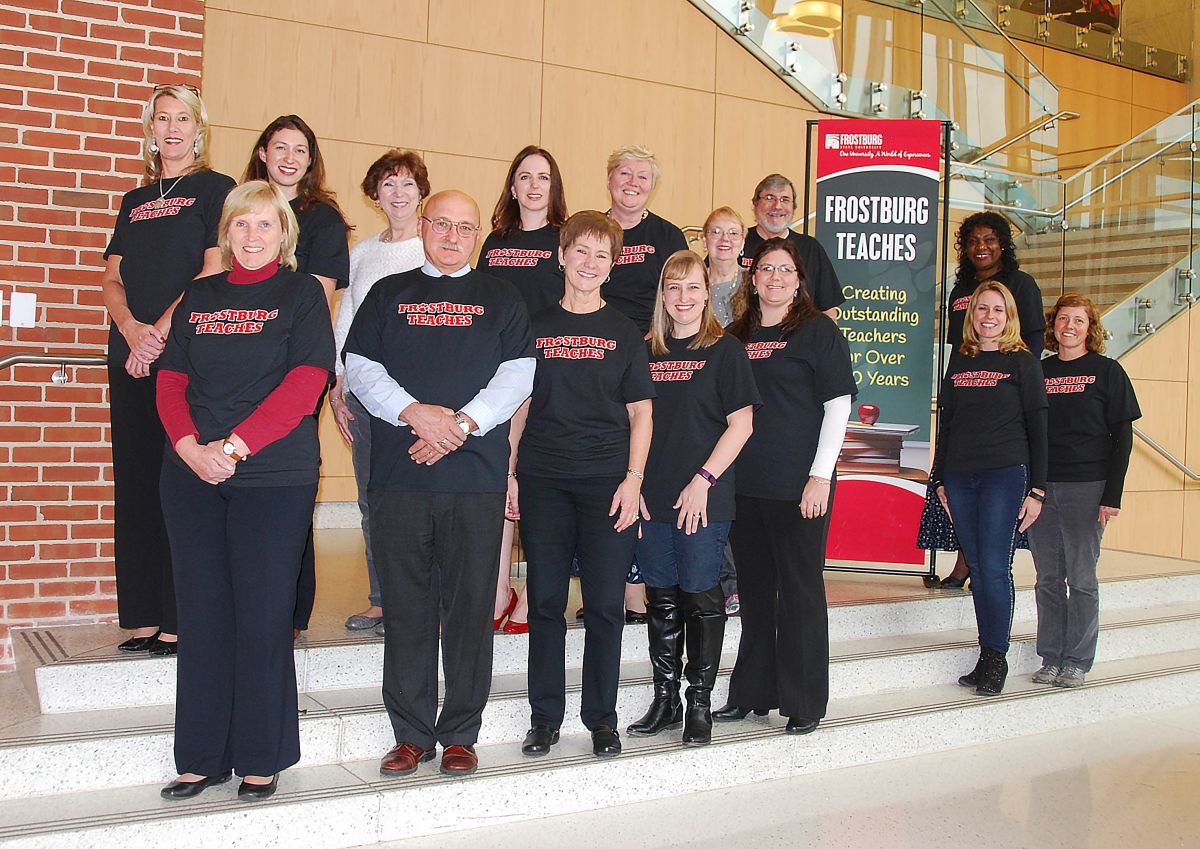 Frostburg State University's College of Education recently received accreditation for an additional seven years, based on the National Council for Accreditation of Teacher Education (NCATE) standards. NCATE's performance-based accreditation system for teacher preparation ensures that teacher candidates are prepared to make a difference in P-12 student learning.
"I am proud that FSU is continuing its century-long tradition of preparing the best teachers in the state of Maryland," said FSU President Ronald Nowaczyk. "I congratulate the College of Education on this achievement."
"NCATE accreditation confirms the strength of our teacher preparation program that I have witnessed since arriving at Frostburg," said Dr. Boyce Williams, interim dean of the College of Education. "Frostburg has been continuously accredited by NCATE since 2002, which attests to the consistency of this program."
Williams said that educator accreditation is the hallmark and seal of approval that assures quality in educator preparation. Accreditation makes sure that educator programs prepare new teachers to know their subjects and their students, and to have the clinical training that allows them to enter the classroom ready to teach effectively.
Accreditation provides a framework that has pushed educator preparation programs to continually self-assess and conduct evidence-based analysis of their programs and their efficacy. These evidence-based shifts, rooted in continuous improvement, are helping to ensure that preparation programs are more likely to produce successful educators.
Frostburg State University was founded in 1898 to prepare teachers, and the College of Education has been producing outstanding teachers for more than 100 years. The college offers programs at the bachelor's, master's and doctoral levels, and it includes a diverse, recognized and credentialed faculty committed to excellence in teaching, learning and scholarship. For more information about FSU's College of Education, visit the website at www.frostburg.edu/academics/colleges-and-departments/College-of-Education/index.php.
Providers accredited based on NCATE standards, as well as those accredited based on the Teacher Education Accreditation Council Quality Principles, are now served by the single specialized accreditation system for educator preparation in the United States, the Council for the Accreditation of Educator Preparation (CAEP). More than 840 educator preparation providers participate in the CAEP accreditation system. For more information, visit caepnet.org.
Situated in the mountains of Allegany County, Frostburg State University is one of the 12 institutions of the University System of Maryland. FSU is a comprehensive, residential regional university and serves as an educational and cultural center for Western Maryland. For more information, visit www.frostburg.edu or facebook.com/frostburgstateuniversity. Follow FSU on Twitter @frostburgstate.