March 29th, 2017 by WCBC Radio
Governor Larry Hogan today announced the appointment of Gregory Slater, a 20-year highway professional, as Administrator of the Maryland Department of Transportation's (MDOT) State Highway Administration (SHA). After beginning his career with two years in the private sector, Mr. Slater has focused on a career in public service. He has dedicated 18 years to the state with experience in both the planning and the engineering sides of MDOT's SHA.
"Greg Slater is an innovator, who brings great energy and new solutions to the table that meet the changing dynamics in the transportation world," Governor Hogan said. "The State of Maryland will truly benefit from his proven leadership on state and national highway issues."
Mr. Slater most recently served as Deputy Administrator for Planning, Engineering, Real Estate and Environment with seven years prior to that as Planning Director. He is actively involved in delivering key innovative projects, including: the 11-mile MD 404 widening project from US 50 to the Denton Bypass, the I-270 Congestion Management Project, US 219 in Western Maryland, and the proposal to relocate the Federal Bureau of Investigation Headquarters to Maryland.
July 16th, 2015 by WCBC Radio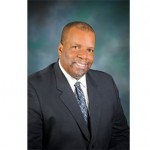 Governor Larry Hogan today announced that Gregory C. Johnson, a 32-year highway veteran, has been appointed administrator of the Maryland Department of Transportation's (MDOT) State Highway Administration (SHA). Johnson comes to SHA from the Michigan Department of Transportation where he serves multiple roles as chief operations officer, chief engineer and deputy director.
"Mr. Johnson has spent his professional life in highway project delivery and I am confident he is exactly the right person to provide smart and business friendly transportation solutions throughout Maryland," said Governor Hogan. "We now have two national transportation experts in Secretary Rahn and Administrator Johnson, and their experience will help our state successfully complete the $1.97 billion in road and bridge projects just announced and more than $8 billion in highway projects during the next six years."
Johnson served as second in command of the Michigan Department of Transportation for six years, where he implemented innovations in project development and delivery, including: alternate project delivery, accelerated bridge construction, wider use of carbon fiber to lengthen the life of bridges, and e-construction. In addition to his leadership in using innovation to deliver complex projects efficiently with cost savings, Johnson has focused on safety, excellent customer service, enhanced partnering, and active traffic management.
As part of his focus on partnering, Johnson has been a staunch advocate for Disadvantaged Business Enterprises (DBE) throughout his career, speaking about DBEs at local and national forums. He also established a youth mentoring development program to employ urban youth and expose them to transportation-related careers.
Johnson serves on many national boards and committees, including: Conference of Minority Transportation Officials National Executive Board, American Association of State Highway and Transportation Officials Standing Committees on Highways and Research, American Society of Civil Engineers, Ferris State University Construction Industry Advisory Board, and National Operations Center of Excellence Executive Board.
Johnson has a Bachelors of Science in civil engineering from the University of Michigan and a Masters of Public Administration from Western Michigan University. Johnson plans to live in Baltimore City, where SHA is headquartered. His first day on the job is September 16.
Fatal error
: Cannot redeclare theme_comment() (previously declared in /mnt/stor8-wc1-dfw1/386818/393759/www.wcbcradio.com/web/content/wp-content/themes/WCBC/comments.php:12) in
/mnt/stor8-wc1-dfw1/386818/393759/www.wcbcradio.com/web/content/wp-content/themes/WCBC/comments.php
on line
12