April 22nd, 2019 by WCBC Radio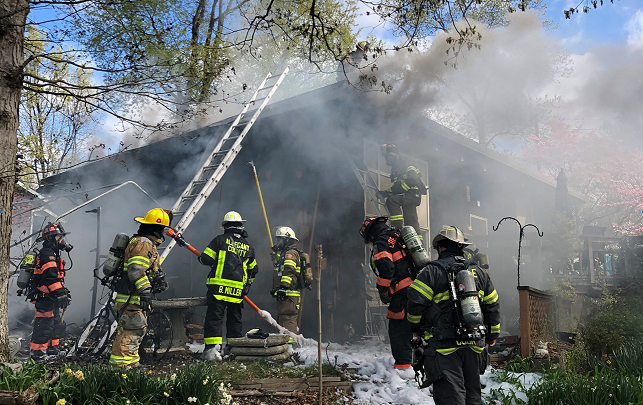 Fire and EMS units were dispatched to 16406 Lakewood Drive in Rawlings for a reported house fire at 9:56 a.m. Monday, according to the Allegany County Joint Communications Center Supervisor.
Fire department units from Rawlings, Cresaptown, Bowling Green, LaVale in Allegany County and Short Gap, Ridgeley, Wiley Ford, Keyser from Mineral County are currently operating on the scene.
Allegany County Department of Emergency Services is also scene.
At the time of this release, no injuries have been reported from this incident.
The Maryland State Fire Marshal's Office has been requested.