January 4th, 2016 by WCBC Radio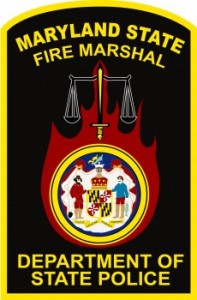 The Maryland State Fire Marshal's Office is reporting a woman injured in a recent fire has died.
Officials from the Western Maryland Region Medical Center reported Ms. Eleanor Rafferty (72) succumbed to heavy smoke inhalation injuries she had received during a fire inside her home at 15937 Foundry Row in Mount Savage on December 19, 2015. Another occupant, Mr. Ronald Fazenbaker, also received smoke inhalation injuries during the blaze and is expected to make a full recovery.
The 5:45 p.m. incident brought nearly 70 firefighters from Allegany, Garrett and Pennsylvania fire departments to the one alarm blaze. A neighbor contacted 911 after hearing smoke alarms sounding from the residence. Damage estimates to the home were valued at $80,000. Investigators determined extension cords compressed under stored items ignited the fire inside the middle bedroom of the one story single family dwelling.