June 29th, 2015 by WCBC Radio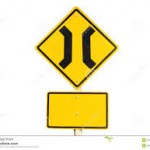 The toll bridge at Oldtown was shut down due to high water over the weekend, but the owners are hoping to reopen the span Tuesday morning.
Allegany County 911 Joint Communications Division Chief Roger Bennett told WCBC News that a quick inspection over the weekend was inconclusive. Monday, Oldtown firemen were able to do a check of the structure and found it to be secured to the bank.
The owners and their staff had to remove some debris from the top of the bridge, but that work was expected to be done by Monday evening, facilitating a re-opening this morning.