June 8th, 2015 by WCBC Radio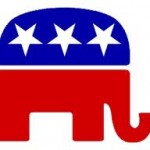 Presidential candidate Senator Rand Paul will be the featured speaker at the annual Baltimore County Republican Party's Lincoln Reagan Dinner on Tuesday, June 9th at 7 p.m. at Martin's West. There are a few tickets left for sale online and at the door..
Since his announcement to run for President, Senator Paul has been in the middle of several important policy debates in the Senate including a filibuster over the actions of the National Security Agency (NSA) and blocking the renewal of parts of the USA PATRIOT ACT.
"Senator Paul is an important voice in the Republican Party. I am delighted Maryland Republicans will have the opportunity to hear directly from one of the most influential politicians of our time. Baltimore County's Republican Party is pleased to continue to attract exciting speakers to our signature event", said Al Mendelsohn, Chairman of the Baltimore County Republican Central Committee.