May 11th, 2017 by WCBC Radio
Michael Paul Goodfellow, 76, of Deep Creek Lake, MD, died Wednesday, May 10, 2017, at Garrett Regional Medical Center, Oakland, MD.
Born October 4, 1940, in Cumberland, MD, he was the son of the late, David Clifford "DC" Goodfellow, founder of The Goodfellow Agency and Mary Eleanor (Ruhl) Goodfellow.
Mr. Goodfellow was owner and broker of Goodfellow Real Estate Services and Commercial Appraisals and was a Garrett County Local Commercial and Residential Developer. He was a distinguished Military Graduate of the University of Arizona, earning a BS degree in Business Administration, majoring in Real Estate. Michael served as a Captain in the U.S. Army during Vietnam (1962-1965), receiving an Honorable Discharge.
He was a member of the National Association of Realtors: Realtor Emeritus, served 14 years on the Maryland Real Estate Commission, with 2 terms as Chairman and Vice-Chairman and a member and Past Regional VP of NARELLO, National Association of Realtors License Law Officials. He was also a member of the Maryland Association of Realtors, with 2 terms as Vice-President and Cumberland Board of Realtors, with 3 terms as President.
Mike was an avid sports enthusiast, which is why he chose Deep Creek to be his home for the last 31 years. He looked forward to his golf days, boating, skiing and then coming home to one of his favorite activities, gourmet meals.
He is survived by his wife of 28 years, Lisa (Santiago) Goodfellow; one son, Michael Shawn Goodfellow, Jr. and wife, Shelly (Wrightsman), Santa Barbara, CA; one step-son, Karlo Gesner and wife, Amanda (Stoner), Lancaster, PA, Amanda's parents, Freddie Stoner, Jr. and Joyce Stoner, Oakland, MD; three grandchildren, Shawn Clifford Goodfellow, at home, Santa Barbara; Gabby Rottier and Sage Marie Gesner, at home, Lancaster; two sisters-in-law, Melanie (Santiago) Hedrich and husband, Robert, Columbia, MD; Joy (Santiago) Uy-Tioco, Manila, Philippines; one brother-in-law, Carlos Santiago, III and wife, LeeAnne, Cumberland; nieces and nephews, Samantha and Jeanne Santiago, Lia, GB Patrick and Ted Uy-Tioco and Andi Hedrich.
Friends will be received at the Newman Funeral Homes, P.A., 1100 Memorial Dr., Oakland, on Saturday, May 13, 2017 from 4-6 p.m. Funeral services will follow at 6:00 p.m. in the funeral home chapel with Pastor Chris Duckworth officiating. Military services will be conducted by local area veteran's organizations. Cremation will follow the services.
Expressions of sympathy may be directed to Friends Aware.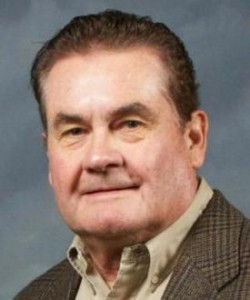 Condolences may be sent to the family at www.newmanfuneralhomes.com.