October 21st, 2018 by WCBC Radio
Rene Gibson Atkinson, 80, of Cumberland, died of cancer on Friday, October 19.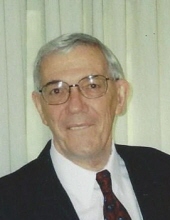 Born March 20, 1938 in Albuquerque, New Mexico, he was the son of the late Edward and Reine Atkinson. He was also predeceased by sisters, Lillian and Claudine and brothers, Thomas and Wesley.


Rene was a Navy veteran and graduate of Park University. He earned a Master's Degree in Education from St. Lawrence University and a Master's Degree in Management Science from Frostburg State University.


He spent his professional career at Frostburg State in various administrative positions. Rene retired in 2008 having served 38 years as advisor to the president, spokesperson for the institution and director of information and public services. Lastly, as director of the university radio station, he was instrumental in providing the area with a National Public Radio affiliate. Additionally, for many years Rene taught history at FSU.


He is survived by his wife, Linda and children, Geoffrey (Sarah), Pamela Blasdel and Robert; grandchildren Christopher and David Atkinson and Hannah Blasdel. He is also survived by stepchildren Noah and Katherine Hawk.


In lieu of flowers, the family suggests contributions to Doctors without Borders (P.O. Box 5023, Hagerstown, MD 21741-5023), Save the Bay (Chesapeake Bay Foundation, 6 Herndon Avenue, Annapolis, MD 21403), or to the charity of your choice.


The memorial service arrangements will be announced at a later date.


The Upchurch Funeral Home, P.A., Cumberland, is handling arrangements.