April 10th, 2015 by WCBC Radio
WCBC's Dave Norman spoke with the lawyer of the man at the center of the Romney fire whistle controversy, and WCBC has offered to pay for the temporary relocation of the siren to provide for the safety of the public. The siren will resume sounding.
Here's Friday morning's interview: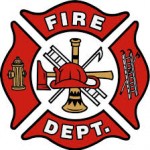 WCBC has been in discussions with Romney Mayor Dan Hileman and Fire Chief G. T. Parsons, who have agreed to meet on the issue and the offer presented by WCBC.