July 11th, 2016 by WCBC Radio
On Thursday, July 14, the Maryland Department of Transportation's State Highway Administration (SHA) will temporarily close the ramp from eastbound US 40 (National Pike) to northbound I-81 in Hagerstown, Washington County. The ramp closure will last approximately three weeks. This work is part of the I-81 improvement project and is necessary to allow crews to repair and replace guardrail and traffic barriers.
During work, motorists will be directed from eastbound US 40 to Nottingham Road to westbound US 40 and back to northbound I-81. The detour is approximately one mile long.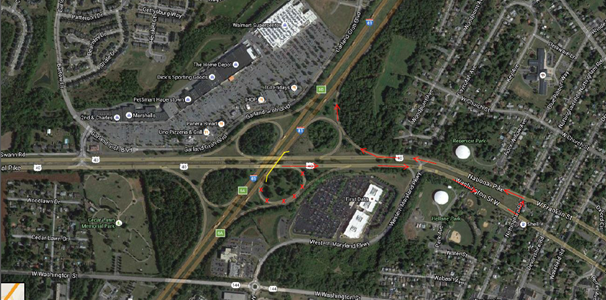 Click here for additional information about the 7.4 mile safety improvement on I-81 between Halfway Boulevard and the Maryland/Pennsylvania line.
Travelers should allow extra time to make their way around the detour. For the latest real-time travel information, log onto www.md511.org. A complete listing of current roadway projects is included in e-Road Ready 2016, the online brochure. Please slow down and stay alert as you encounter work zones; work zone safety is in your hands.