September 28th, 2015 by WCBC Radio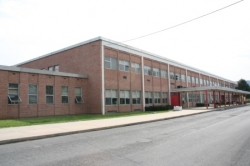 A Cumberland Police Resource Officer resolved a threat incident at Washington Middle School today by taking a male student into custody.
The incident did not require any evacuation, and classes are continuing this afternoon.
ACPS issued the following statement: "A Washington Middle School student today made a threatening comment in class, which was immediately reported to local authorities. Law enforcement investigated and determined that there was no imminent danger to students or staff. The student is being disciplined in accordance with the school system's policy on student discipline and charges are being forwarded to the Department of Juvenile Services."