June 19th, 2015 by WCBC Radio
WCBC FM has extended its agreement with West Virginia University and IMG to continue its presentation of Mountaineer Football and Basketball for the next three years.
WCBC Operations Manager Paul Mullan is happy to have WVU in the fold, citing the deep local interest in the program, and the proximity of the listening area to Morgantown.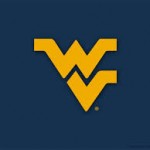 The Mountaineers compete in the Big 12 Conference, and look to make major strides in conference play in football this fall, and continue their national prominence in basketball.