July 6th, 2015 by WCBC Radio
Allegany County Public Schools Superintendent of Schools, Dr. David Cox, announced today the appointment of Tracey Wharton as the new principal at Parkside Elementary School for the upcoming 2015-2016 school year. Wharton most recently served as the assistant principal at Mt. Savage School.
"I am pleased to announce the appointment of Mrs. Wharton to this key instructional leadership role. She is a very skilled professional who is ready to lead the Parkside Elementary School community forward to the next levels of achievement," said Dr. Cox.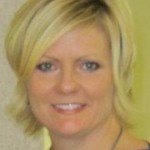 Tracey received her Bachelor's degree in elementary education and her Master's degree in administration and supervision, both from Frostburg State University. She began her teaching career with ACPS in 1997 as Title I resource teacher at Flintstone Elementary School. From 1999 until 2006, she was a fifth grade teacher at Parkside Elementary School. Mrs. Wharton then became the administrative assistant at Northeast Elementary School, where she remained until 2013. She has been the assistant principal at Mt. Savage for the past two school years.