March 28th, 2022 by WCBC Radio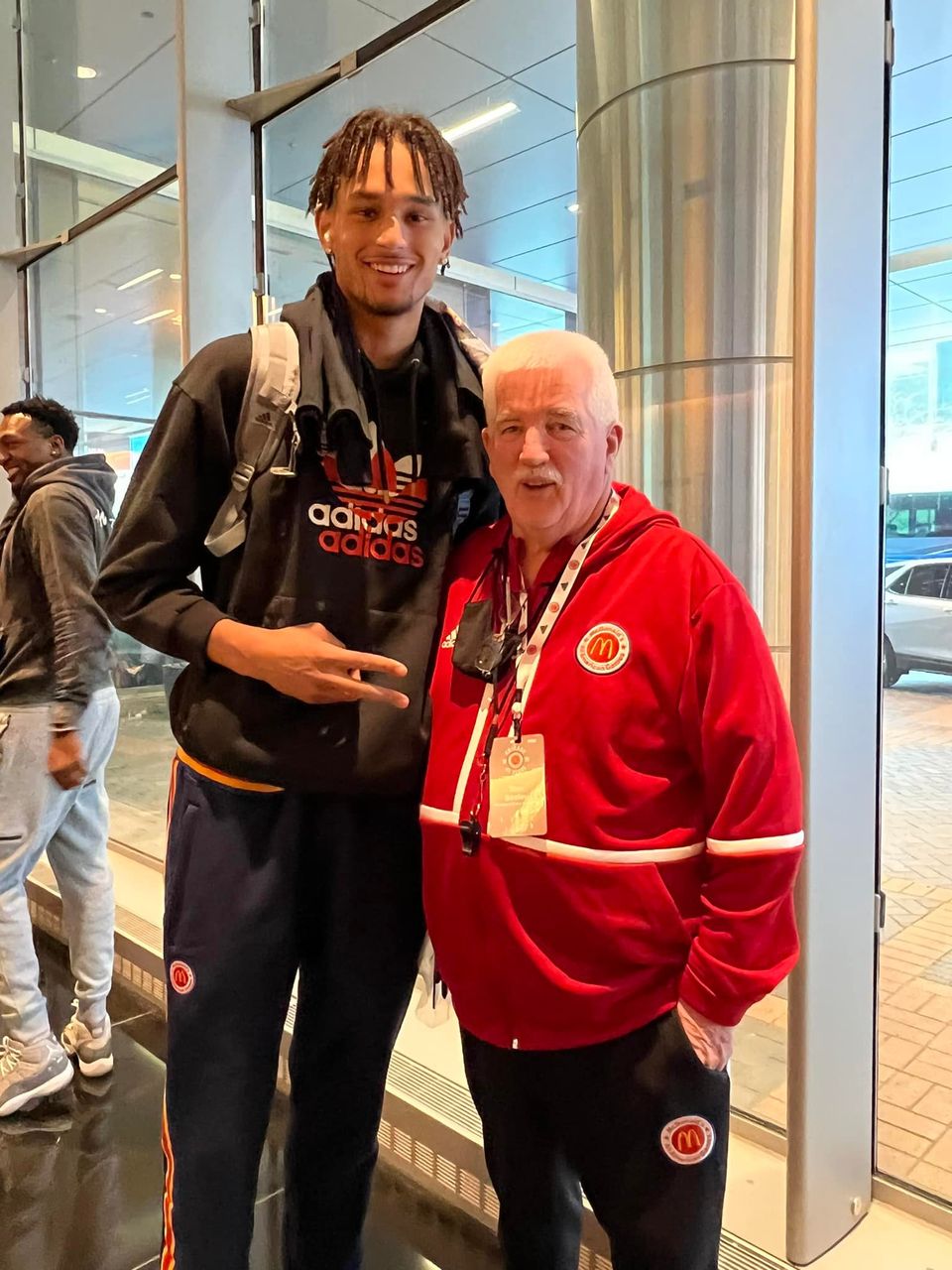 Southern Garrett Head Coach Tom Bosley poses with National Player of the Year Dereck Lively II.
Bosley will be the head coach of the East squad in the McDonald's All American Game in Chicago Tuesday at 9:00 PM. The game will be aired on ESPN.
Come back to www.wcbcradio.com for further coverage.