February 27th, 2022 by WCBC Radio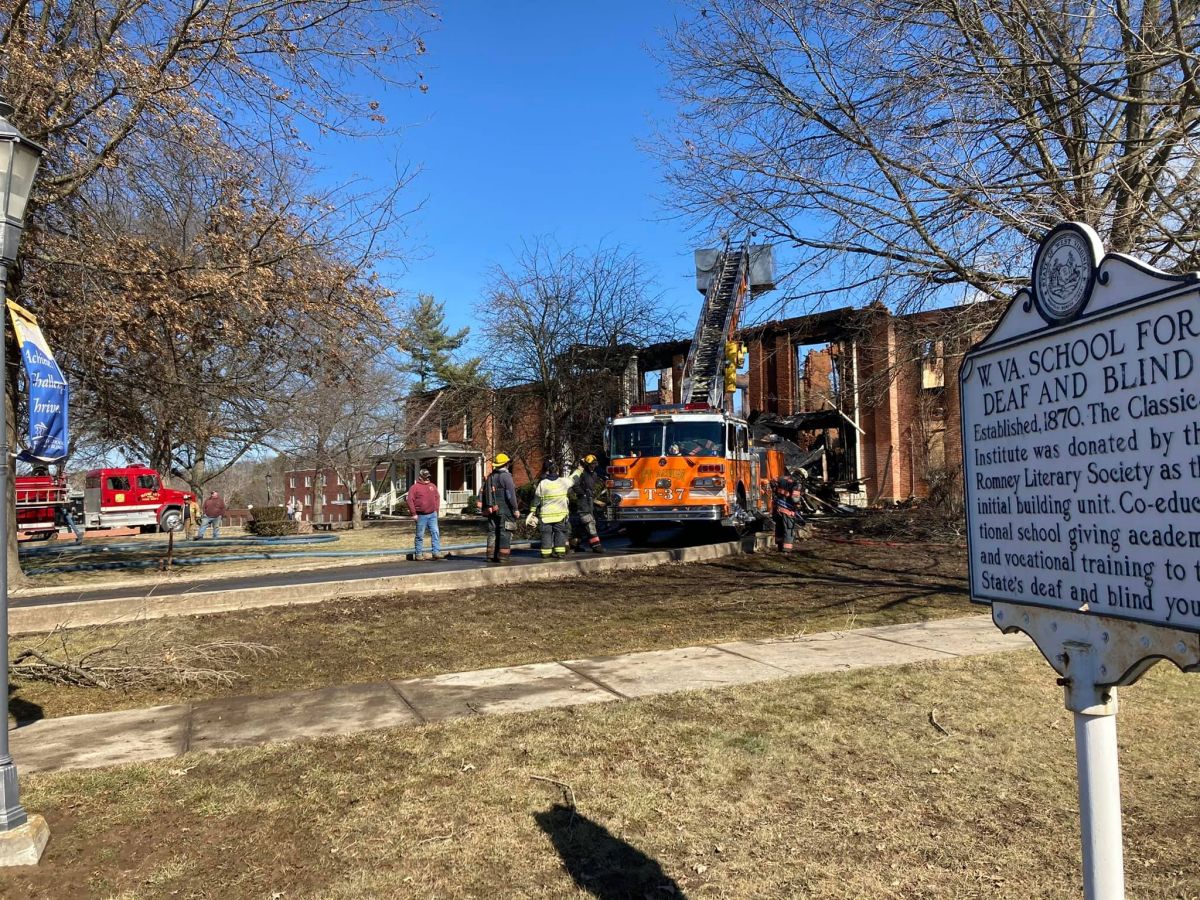 Photo from Romney Fire Company Facebook page
Shortly after 6 AM Saturday morning, crews were dispatched for a fire at the Administration Building, 301 E. Main Street. Crews from Hampshire, Mineral, Hardy, Grant, Allegany (MD), and Frederick (VA) were called to the scene or were filling stations as a result of this incident.
Over 100 firefighters from 14 departments operated on scene. 3 additional departments covered fill assignments.
Romney Fire Company gave special thanks to McDonald's, Subway, Sheetz, Dominos, Italian Touch, 7-11, and all of the private citizens that provided food and drinks for the firefighters.
The cause of the fire remains under investigation. Route 60 was closed to traffic until 2:00 PM, whien one lane was opened. Both lanes opened at 4:00 PM.