August 15th, 2016 by WCBC Radio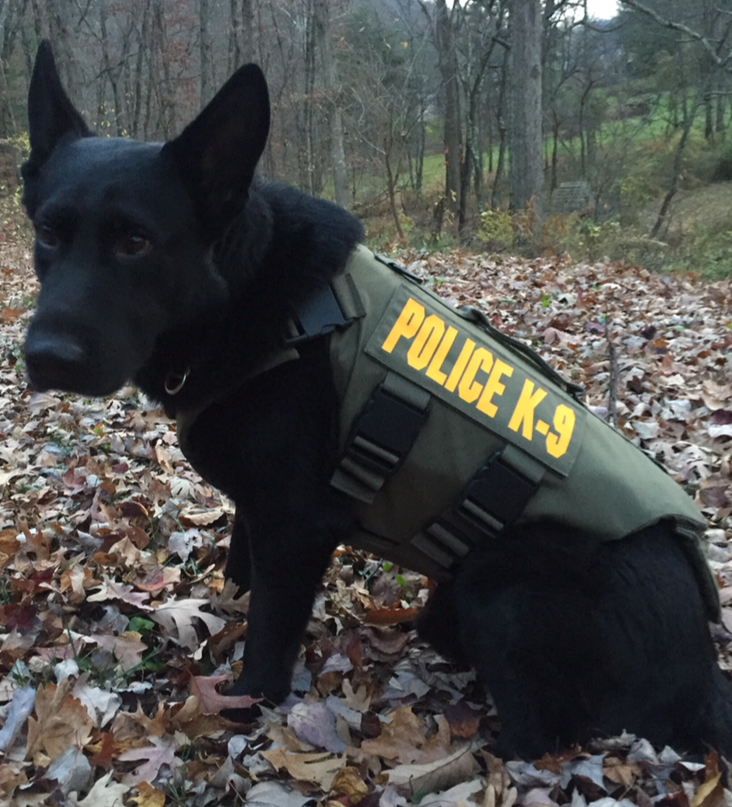 As reported on WCBC News last month, beginning this school year, Allegany County Public Schools will implement a program using a drug-detecting K-9 as a deterrent for drugs in the schools. School Resource Officer, Jeremy Hedrick, and his K-9, Ralf, will work as a team in Cumberland area schools.
Ralf was born September 9, 2009, in Germany and was purchased by the C3I Narcotics Unit from Southern Coast K-9 in New Symerta, Florida. The C3I Narcotics Unit has since donated Ralf to the Cumberland City Police Department. Ralf and Pfc. Hedrick have been a team since 2011.
Ralf has been trained as a single purpose passive alert drug detection K-9 and has been successful in performing a number of scans that have resulted in drug arrests. His role within the schools will be to serve as a deterrent to anyone attempting to bring drugs into the schools, onto school property, or on school-sponsored trips; however, Ralf will also be useful in building relationships with ACPS students.
Cumberland City Police Chief, Charles Hinnant, remarked "Working in partnership with the Allegany County Public School System to provide a passive, drug detection K-9 will serve to deter drugs from entering Cumberland schools and provide a better learning environment for students and teachers."
Additionally, while Pfc. Hedrick and Ralf will be based in the Cumberland area schools on a day-to-day basis, their services will be available to any school throughout the county if necessary.