November 5th, 2018 by WCBC Radio
The Allegany County Chapter of the NAACP recently held it's annual Freedom Fund Dinner.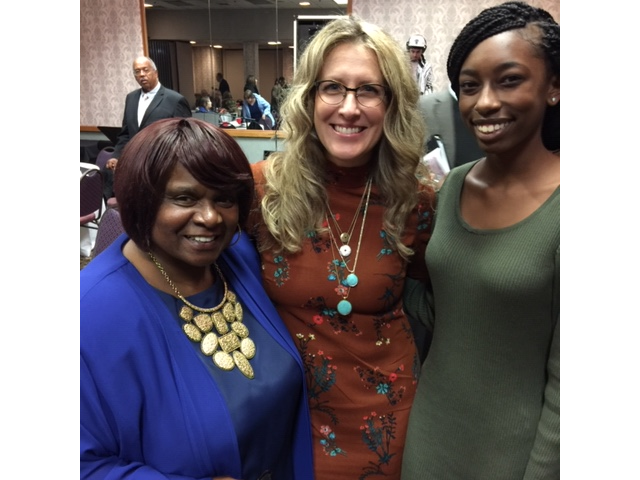 Pictured is Carmen Jackson, President of the Allegany County Branch of the NAACP, along with Allegany High School junior and President of the school's new NAACP Club, Cyrrah Fisher, and club advisor, Sarah Welsh. Allegany High School's club is partnering with the Allegany County branch and the NAACP youth chapters at Frostburg State University and Allegany College of Maryland to end racism through education, community, love, and support. Specifically, Allegany's club is working on local and school histories which build on work that has been done by the school's Historical Research Methods classes as well as the collegiate-level Brownsville Project. Throughout the year, the club plans to host debates, book reads, and a speaker series. In the spring, club members will take a field trip to the African American History Museum in Washington, D.C. and go on a local African American history tour of Allegany County.