February 21st, 2019 by WCBC Radio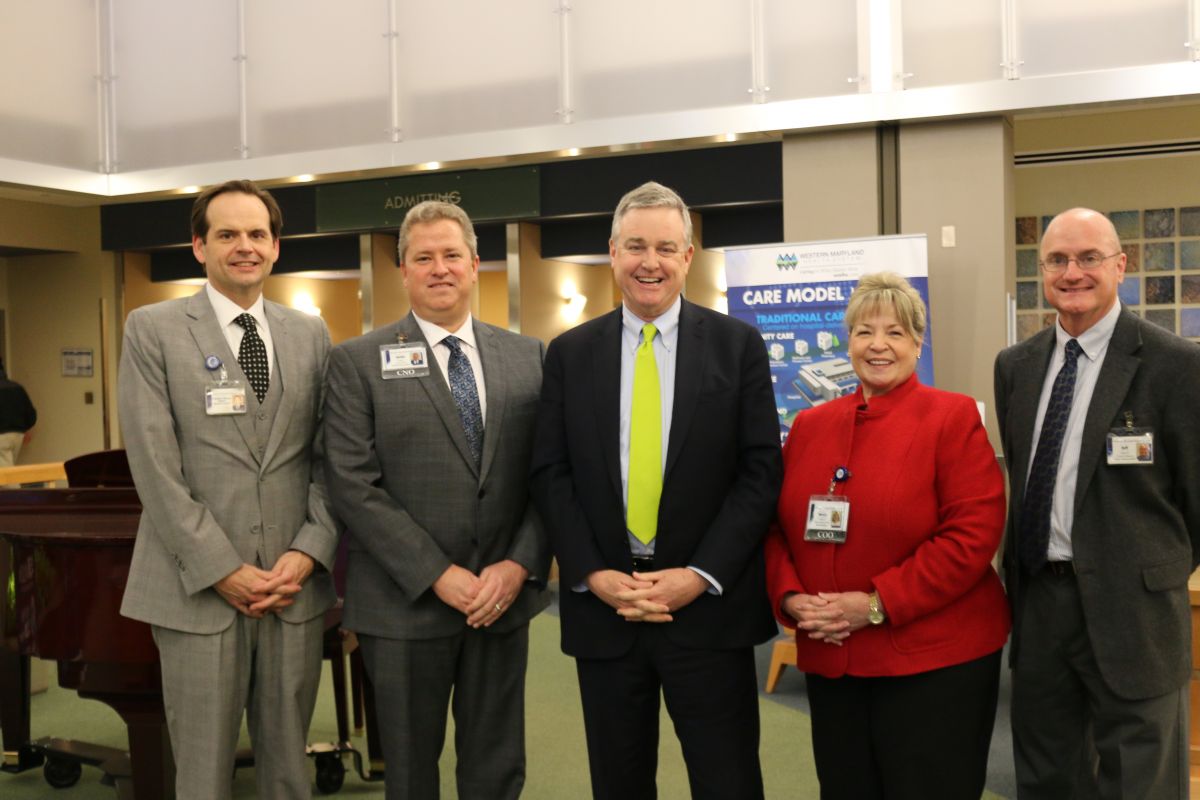 On Wednesday, 6th District Congressman David Trone visited Western Maryland Health System as part of a tour of the two most western counties in the Congressman's district.
The visit to WMHS included a tour of the new Emergency Services Department Behavioral Health Unit which is scheduled to open in early April.
The visit also included an overview of the residential crisis facility that WMHS will be opening near the WMHS campus on Leslie Lane, as well as an update on the Regional Opioid Task Force formed by the WMHS in 2016.