June 10th, 2020 by WCBC Radio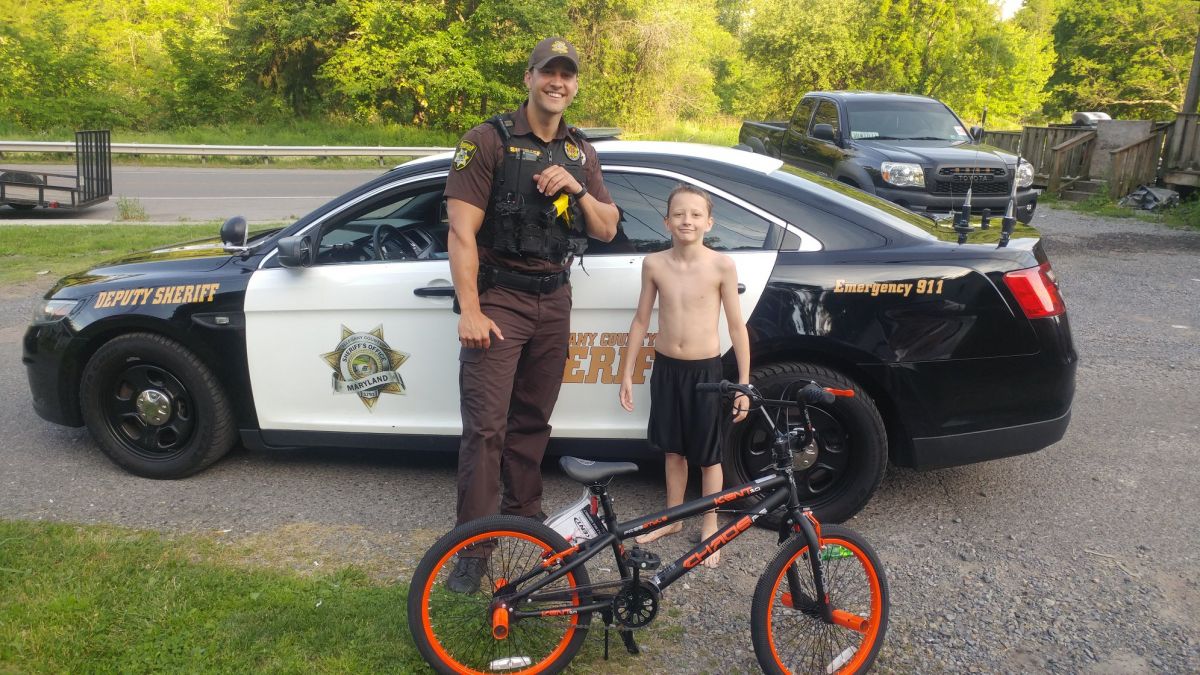 During routine patrols on Tuesday June 9th, Deputy Michael Cessare of the Allegany County Sheriff's Office observed a local youth struggling to carry his bike alongside a parking lot in the 90-degree afternoon heat. The deputy made contact with the youth who stated that his bike was in need of mechanical repair and he was not able to ride it. Upon inspecting the bike, the deputy found that the bike was very aged, worn and that it was not feasible to attempt to repair it. The deputy provided a ride for the boy and his bike back to their residence.
A few hours later Deputy Cessare returned to the boys residence and surprised him with a brand new bike that the deputy took upon himself to purchase at his own expense.