January 19th, 2019 by WCBC Radio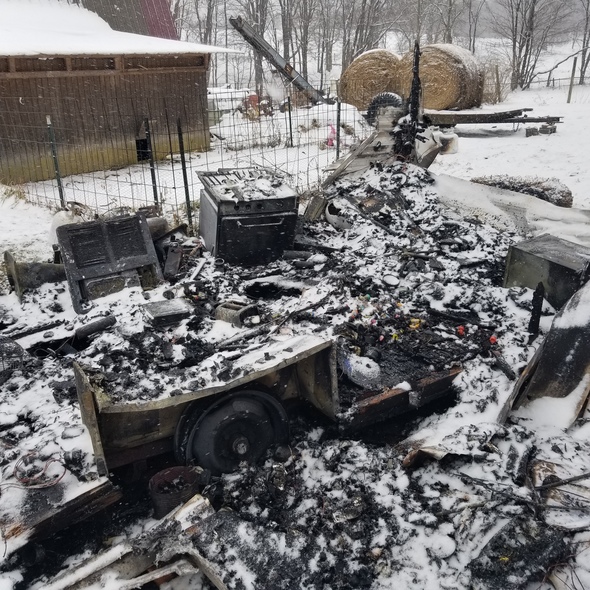 Deputy State Fire Marshals are continuing their investigation after a camping trailer reportedly exploded and caught fire causing significant burn injuries to an Accident man Saturday afternoon.
At approximately 1:30 p.m firefighters from Accident and Eastern Garrett Volunteer Fire Departments were requested to 405 Highland Avenue after a trailer reportedly exploded. Upon arrival, firefighters discovered an approximate 20-foot pull-behind camping trailer engulfed in flames, and the owner, Mark Logsdon (age 31) suffering from 1st and 2nd Degree burns to approximately 40% of his body. It took firefighters nearly ten minutes to extinguish the blaze. Logsdon was transported to J.W. Ruby Memorial Hospital in Morgantown, WV initially and subsequently transferred to UPMC Mercy Trauma and Burn Center in Pittsburgh where he is currently listed in stable condition.
Occupants of the home located on the property reported Logsdon opened the door of the trailer when it exploded. Investigators have recovered evidence that the camper used propane for heating and cooking. The cause of the fire/explosion remains under investigation at this time. No other structures sustained damage as a result of the fire. The trailer is considered a total loss.
Leave a comment