April 25th, 2018 by WCBC Radio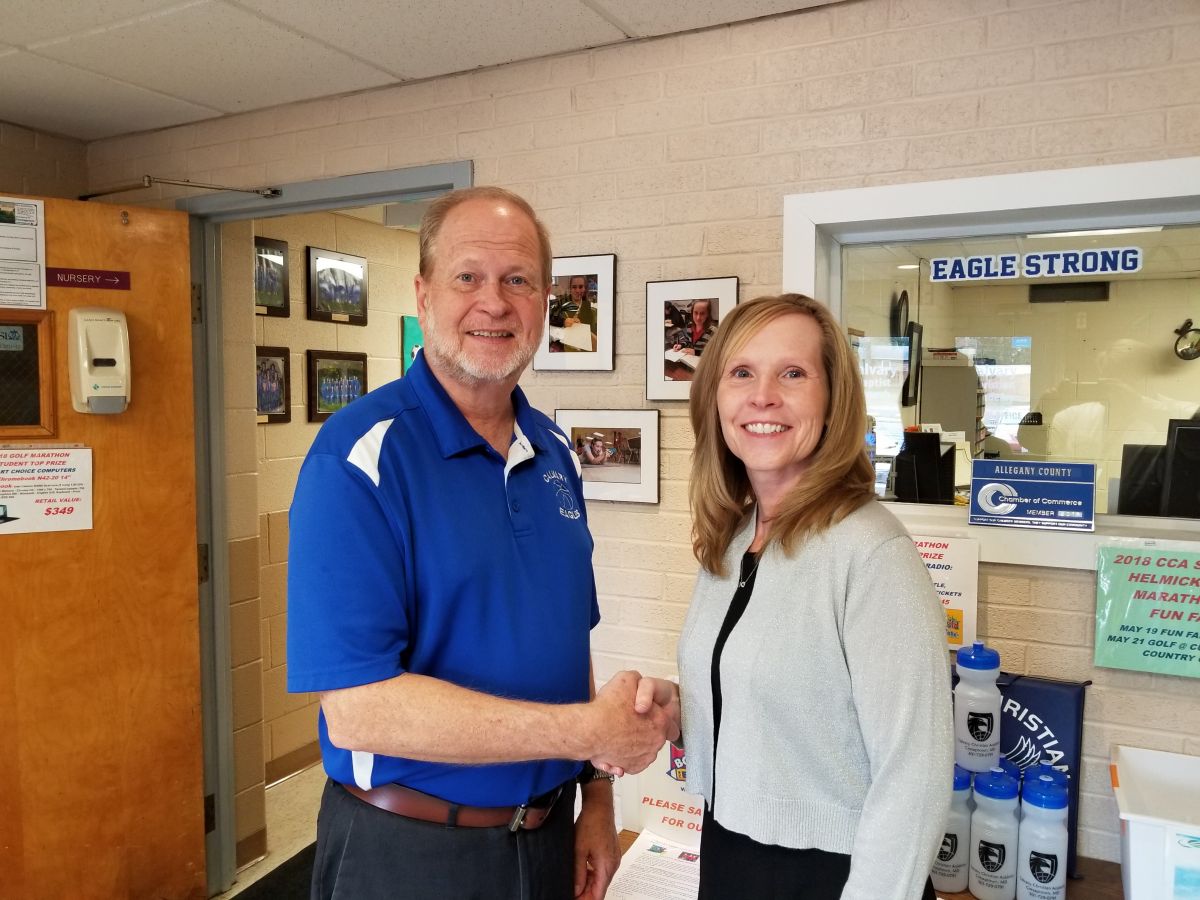 Calvary Christian Academy is pleased to announce that Rhonda Poland will be our new development director. She will be taking over the fundraising and development position that was filled by Rusty Kitzmiller for the past 25 years. Rhonda will officially begin on May 7th.
After graduating from Liberty High School, Rhonda gained professional experience as a settlement officer for an attorney in Carroll county for 8 years. Rhonda and her husband Bobby Poland have been business owners in Allegany County for 10 years, where Rhonda has served as the office manager doing bookkeeping, sales promotion, and paperwork, as well as working with customers to complete MVA paperwork.
Her ministry experiences include youth group leadership, VBS teacher, junior Bible quizzing coach/official, children's church teacher, and Sunday School teacher. She is an active member of Calvary Baptist Church in Cresaptown, MD.
For 13 years, Rhonda used Bob Jones and Abeka curriculum to home school her daughter. Her daughter has graduated from CCA making Rhonda an alumni parent and a grandparent with her granddaughter in attendance at CCA. She is committed to helping people see the value in Christian education. She wants to work with students, faculty, parents, individuals, local community, and former students to continue building the heritage of CCA. Please take a moment to help us congratulate her on this position and join in the support of CCA to "Raise the next generation to be strong and courageous." Rhonda will be available to share with you what an investment in CCA will do for the next generation. Please contact Rhonda Poland at heritagegiving@calvaryeagles.net, cell 301-268-5681, or office 301-729-0791 ext. 118.