June 15th, 2015 by WCBC Radio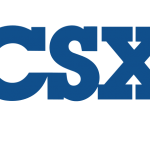 The City of Cumberland will hold an Open House Public Meeting on Thursday, June 25, 2015 at City Hall on the West Side Traffic Planning Study. The purpose of this traffic planning study is to evaluate the current traffic patterns for vehicles, cyclists, pedestrians, and rail and balance the needs of each mode to provide the most-feasible, cost-effective solutions to address the bridge structural deficiencies. A handout with project details will be made available at the meeting.
The informal Open House will be from 4:00 to 7:00 PM and representatives from the City, CSX, and Consultant Team will be available to answer questions on the project. No formal presentation will be made.
Those wishing to comment on the project may send written comments to Mr. John DiFonzo, PE, Cumberland City Engineer, 57 N. Liberty Street, Cumberland, MD, 21502 on or before Friday, July 10, 2015.