May 21st, 2016 by WCBC Radio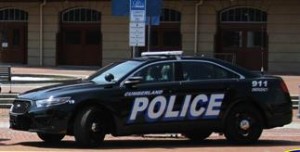 Friday afternoon, just before 4 PM, officers from the Cumberland Police Department were dispatched to Furnace Street for a check on well being.
Officers arrived and learned that the female that they were checking on just left in a vehicle. Officers located that vehicle and affected a traffic stop on Valley Street. Upon making contact officers discovered that John Matthew Gutillo was also in the vehicle. Gutillo had an active protective order keeping him from being around the female subject in the vehicle.
Officers took Gutillo into custody without incident. He was transported to Cumberland Police Headquarters for processing. Gutillo was later taken before the District Court Commissioner where he was held on a temporary commitment at the Allegany County Detention Center.
John Matthew Gutillo, age 30 of Cumberland, MD
Charge: Violation of a final protective order