May 7th, 2015 by WCBC Radio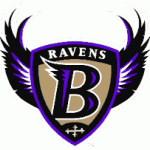 Longtime Balitmore Ravens Safety Ed Reed is retiring as a Raven, according to team sources.
Reed spent his first 11 years with the team, before leaving as a free agent after the Ravens Super Bowl run.
Many believe Reed will eventually wind up in the NFL Hall of Fame in Canton, Ohio.