August 11th, 2019 by WCBC Radio
Fire destroyed a log office building north of Oakland early Sunday.
Many would know it as the former location of A & A Realty/Mountaineer Log and Siding. It presently housed a hair salon and daycare.
Firemen were on the scene for over five hours, with the initial call coming in around 2 AM. Two firemen sustained non life threatening injuries.
Reports are that a cat died in the blaze, but firemen were able to save a bunny from the daycare.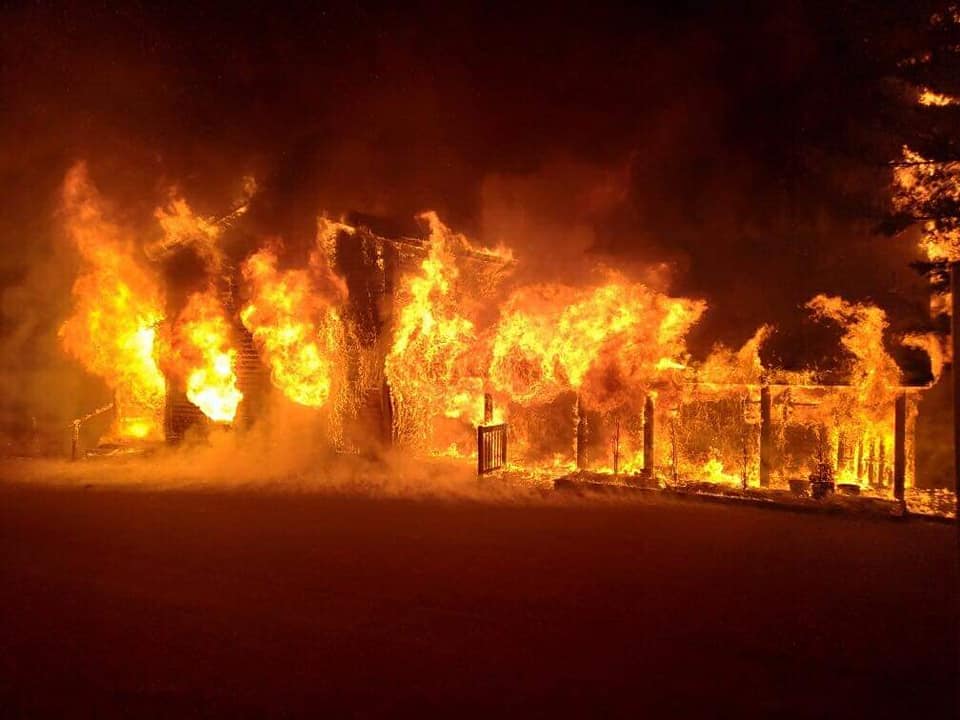 Bob Carney photo, used by permission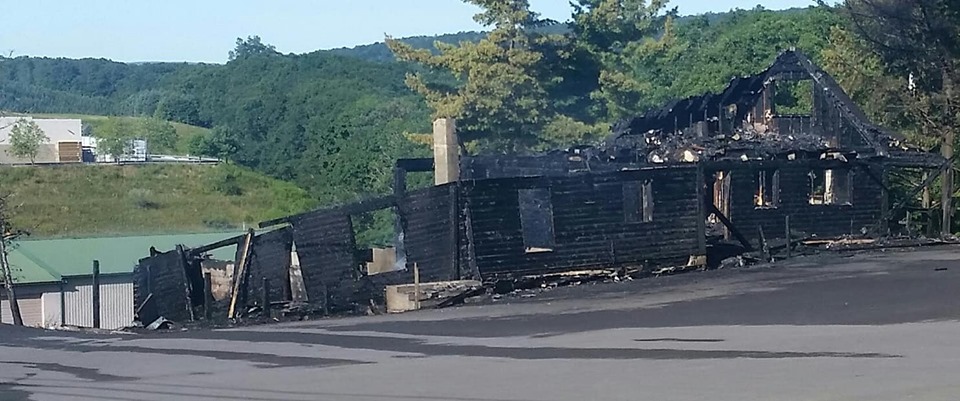 WCBC/Paul Mullan photo