November 3rd, 2015 by WCBC Radio
Allegany County Public Schools released the following information this afternoon: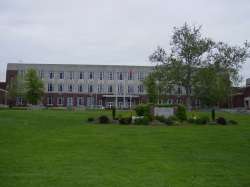 "There was a fight between two students at Fort Hill High School today, Tuesday, November 3, 2015, that resulted in the need for police presence. School administrators elected to place the school in lock-in until the issue was resolved to help reduce the disruptive nature of the incident. Both students involved were transported to the hospital for minor injuries and will be disciplined in accordance with the ACPS policy on student discipline and criminal code. School operations at Fort Hill have resumed as normal."