July 20th, 2017 by WCBC Radio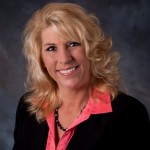 WCBC News has been following and reporting on this story for several months, and today we received official confirmation from the Office of the State Prosecutor.
State Prosecutor Emmet C. Davitt announced today that Rebecca D. Drew, Register of Wills for Allegany County, has been indicted by the Allegany County Grand Jury on one count of misconduct in office, two counts of felony theft and one count of misappropriation by a fiduciary stemming from alleged misuse of Register of Wills office credit card card and checking account.
The charges allege that, from July of 2016 through December of 2016, Ms. Drew fraudulently used the office credit card and checking account for personal expenses. The alleged theft totaled approximately $4309.00
State Prosecutor Emmet C. Davitt stated: "As a public official, a Register of Wills is entrusted with a fiduciary duty to ensure that the funds of that office are used for appropriate purposes. Fraudulently using those funds for personal expenses is a total betrayal of that trust".
Although charged, the Defendant is presumed innocent unless and until there is a conviction.