March 3rd, 2019 by WCBC Radio
For the 15th time, hundreds of locals got together to brave the icy waters of Lake Habeeb at Rocky Gap State Park, raising over $100,000 for the developmentally disabled of Allegany County as part of the Hooley Plunge.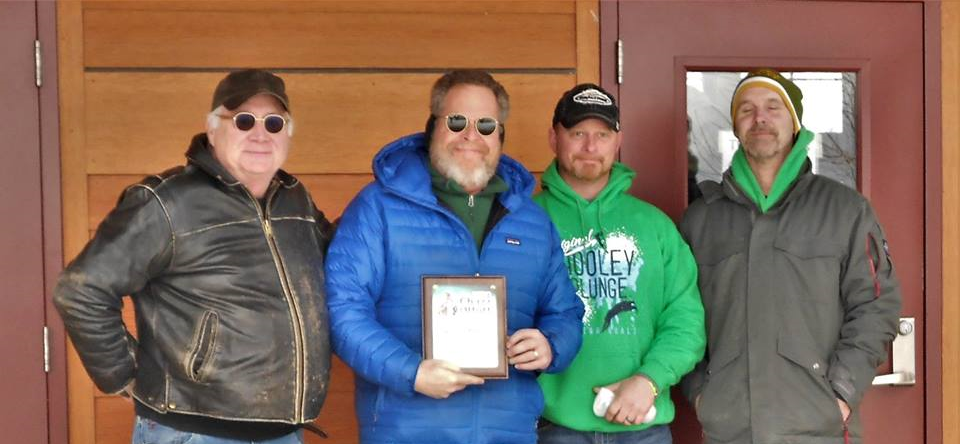 Doug Schwab was presented with the Chazz Offutt Community Service Award, on a day when unity was the theme, as Allegany and Fort Hill, and competing businesses and taverns joined forces to take the plunge, and raise money for the cause. Pictured, from left, Rich Cornwell, Doug Schwab, Rob Adams and Murray Gornall.
Over the 15 years of the event, over $1.4 million has been raised.
Some photos of the fun…