February 4th, 2020 by WCBC Radio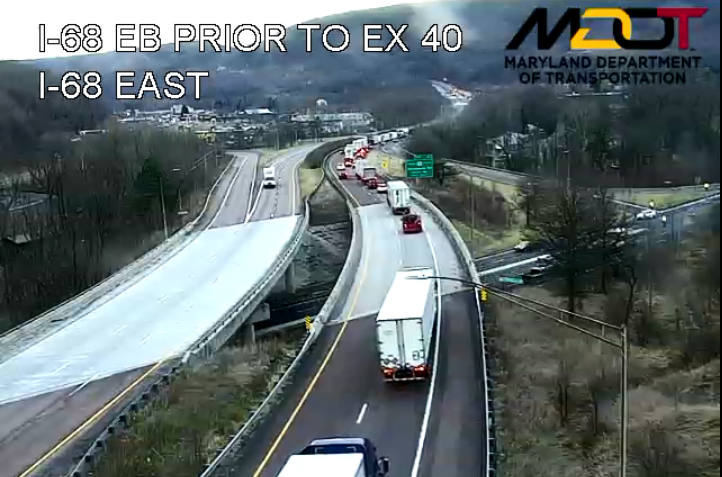 On Tuesday just after 8:00 am, Troopers from the Maryland State Police Cumberland Barrack responded to the area of East-bound I-68, east of Vocke Road, LaVale, Allegany Count, MD for a motor vehicle crash.
The investigation continues, however, the preliminary contributing factors of the multi-car crash have been determined to be initially due to a group of approximately 10 to 12 White-tailed deer entering the roadway all at the same time. Speed was also a contributing factor.
Motorists began stopping in the roadway on both sides of the interstate (east-bound and west-bound) to avoid colliding with the deer. One Motorist did not stop and collided with one of the stopped/nearly stopped vehicles. These vehicles then crashed into a median guardrail. A third vehicle then collided with the same median guardrail, simultaneously striking one of the crashed vehicles that was up against the guardrail. This third vehicle then continued off the right side of the roadway and struck one of the deer. All vehicles were disabled and towed from the scene. All of the drivers & occupants (4-total) were local to the area and were all transported to Western Maryland Hospital Center with injuries sustained in the collision