March 24th, 2015 by WCBC Radio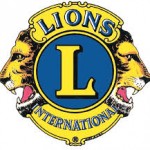 The Frostburg Lions Club will host the 35th Annual All Star Basketball Classic April 19, 1:00 p.m. at Cordt's Arena, Frostburg State University. This year the basketball classic is being billed as a reunion: a time for players from previous classics to get together and renews old friendships. "We are always encountering folks who played in the games," notes Lions President Bill Munck. "We thought we would invite all of the players to attend, relax, and just have a good time." About 2,000 high school basketball plays have participated in the "classic' since its inception in 1980.
Over 35 years ago in a small room in Westernport, MD. Garry Clem and Jim Newlon, along with the then Bruce High Sportsmen Club founded the Western Maryland All-Star Basketball Classic. The idea was to honor the best senior high school basketball players from the Eastern Panhandle of West Virginia and Western Maryland.
Newlon and Clem took on the task, of developing the classic, with very little knowledge of what was to follow. All they had was a dream and a mountain to climb to reach it.
Their search began with a petition to the NCAA Rules Committee in Overland Park, Kansas. At that time, the NCAA was the governing body of all-star games. After a lengthy wait, the NCAA granted them a sanction and the Classic was born.
At that time, the biggest and best all-star game in the country was 120 miles away in Pittsburgh. The Dapper Dan Roundball Classic was the brainchild of Sonny Yacarro, a basketball guru and promoter. Both Clem and Newlon knew they couldn't compete at that level, but took some ideas from that game back home to Maryland.