May 28th, 2016 by WCBC Radio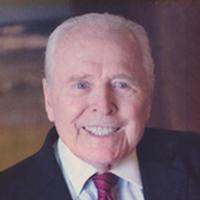 Louis L. Grasmick, a former lumber company executive and philantropist, has died.
Grasmick was the husband of former Maryland Superintendent of Schools Nancy Grasmick.
He quit playing major league baseball in 1948 because it didn't pay enough. His lumber company was a major part of the building of the Ocean City Boardwalk, the National Aquarium, and Orioles Park at Camden Yards.
Louis Grasmick was 91.