August 31st, 2015 by WCBC Radio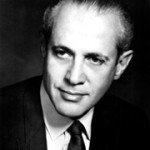 Former Governor Marvin Mandel will lie in state for a public viewing at the Maryland State House on Wednesday, September 2, from 10:00 AM to 8:00 PM.
Governor Larry Hogan, along with other dignitaries and elected officials, will receive Governor Mandel's family at the State House at approximately 10:00 AM.
The viewing is open to the public.
Maryland State House, Maryland State House, 100 State Circle, Annapolis, MD 21401
On Thursday, September 3, 2015 at 11:00 AM funeral services will be held for former Governor Marvin Mandel at: Sol Levinson's & Brothers Funeral Home, 8900 Reisterstown Road, Pikesville, MD 21208
Following the services, interment will be at 1:30 PM at Lakemont Memorial Gardens, 900 W Central Ave, Davidsonville, MD 21035.
Afterward the family will welcome friends and neighbors at the home of former Governor Mandel at 254 Providence Road, Annapolis, MD 21409 from 3:30 PM to 8:00 PM.
Funeral arrangements are open to the public. The family requests that in lieu of flowers, contributions in Governor Mandel's name be made in the name of Jeanne Dorsey Mandel, c/o ALS Association, 7507 Standish Place, Rockville, MD 20855.
U.S. Senator Barbara A. Mikulski (D-Md.) today issued the following statement on the passing of former Maryland Governor Marvin Mandel:
"I extend my heartfelt condolences to Governor Mandel's family on the death of this respected and forward-looking leader for Maryland.
"Governor Mandel was a brilliant administrator who was rightly proud of his extraordinary legacy of modernizing and reorganizing Maryland state government. He will also be remembered for his many other innovative initiatives, including reducing the burden of school construction costs on counties, and helping to build subway systems in both Baltimore and the metro areas around D.C.
"Governor Mandel lived a full and accomplished life, and I join with many across Maryland in mourning his passing."
U.S. Senator Ben Cardin (D-Md.) released the following statement on the passing of two-term Maryland Governor and former Speaker of the Maryland House of Delegates Marvin Mandel:
"Governor Mandel was the Speaker of the House of Delegates when I was first elected to that body. I was witness to and learned from his unique ability to bridge political and geographic divides to get things done for the state of Maryland. Governor Mandel understood that government existed to serve the people, he instilled that ultimate truth into every member of the House of Delegates and that tenet served as the cornerstone of his governorship. During his time as governor, we saw unprecedented investments in education and transportation infrastructure, as well as an overall streamlining of government to make it more effective.
"Maryland is the strong state it is today thanks in part to decisions Governor Mandel made years ago. My thoughts and prayers are with his family."