June 21st, 2016 by WCBC Radio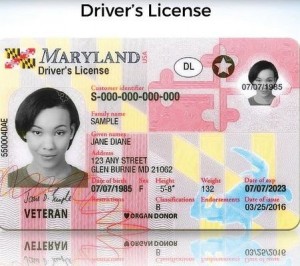 Maryland's Motor Vehicle Administration is now issuing its first redesigned licenses.
MVA Administrator Christine Nizer says the new cards represent a security upgrade.
Examples of the upgraded security features include:
Polycarbonate card body — more durable and tamper-resistant

Laser engraving — maximum protection against forgery

Changeable laser image — allows two or more images to occupy the same area

Tactile text — raised print making it difficult to tamper

Inventory control number — a unique number and barcode to verify that the card was issued to the cardholder.
If your license hasn't yet expired, there's no need to do anything until it's time to renew.