December 6th, 2015 by WCBC Radio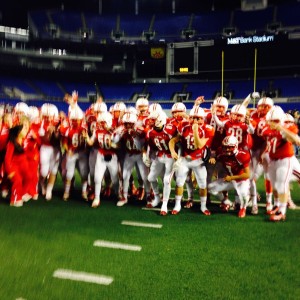 Fort Hill defeated Havre de Grace 44-14 Saturday afternoon at M & T Bank Stadium in Baltimore to win its third consecutive Maryland 1A Football Championship.
WCBC was in the booth and on the field, as the Sentinels jumped out to a 38-0 3rd quarter lead, and cruised to victory.
Thousands made the trip from Cumberland to Baltimore for the contest, and another large throng was on hand as the team returned to the Queen City late Saturday night.