April 10th, 2015 by WCBC Radio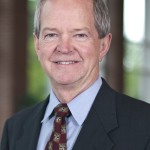 University System of Maryland (USM) Chancellor William E. Kirwan has appointed Thomas Bowling as interim president of Frostburg State University (FSU). The appointment is effective July 1, 2015. Bowling is currently FSU's vice president for student affairs.
As interim president, Bowling will temporarily succeed FSU President Jonathan Gibralter who announced in February that he is leaving the university to become president of Wells College in Aurora, NY. President of FSU since August 2006, Gibralter will join Wells on July 1.
"We are fortunate that Dr. Bowling is willing to lead Frostburg State University during this period of transition," said Chancellor Kirwan. "Throughout his career, he has worked tirelessly to expand opportunities for Frostburg students and help the university achieve greater excellence."
Bowling joined the FSU community in 1976 and has served as vice president for student affairs since 2006. Nationally, he has been active in several professional associations, including the Fulbright Association following his own experience as a Fulbright Scholar in Germany. He also has served as a member of the ACT Board of Trustees and a team member on several accreditation site visits for the Middle States Association.
Bowling received his Ph.D. in higher education administration from Florida State University, his M.Ed. from Wayne State University while serving with the U.S. Army in Germany, and his B.A. from Illinois State University.
"I am deeply appreciative of the support that I have received from Chancellor Kirwan and his staff, from my colleagues on campus, and from leaders in the community," said Bowling. "Frostburg State University has been a big part of my life for almost 39 years. I am looking forward to the challenges of this new role, and deepening my service to a university that plays such a key role in Western Maryland and makes such a difference in the lives of our students."
Chancellor Kirwan will soon announce the appointment of the Frostburg State University presidential search and screening committee. The committee will conduct a national search for FSU's next president, culminating with the forwarding of top candidates to the USM Board of Regents for the final selection.
One of 12 institutions of the University System of Maryland, Frostburg State University is a student-centered teaching and learning institution that offers students a wide range of experiential opportunities. Student enrollment totals more than 5,600 students. The university contributes to regional and statewide economic and workforce development and promotes cultural enrichment throughout Western Maryland and beyond. To learn more about the university, visit: www.frostburg.edu.