July 16th, 2020 by WCBC Radio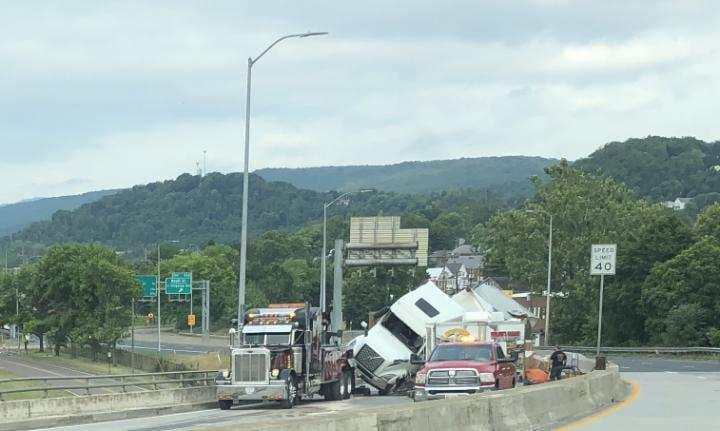 On Thursday, at 3:50 am the Cumberland Police Department and Cumberland Fire Department responded to I-68 east bound in Cumberland for a report of a tractor trailer crash. Upon arrival officers found a semi-truck on its side with all lanes of the interstate blocked. Arriving units found the driver, Fakhriddin Musaev, age 28, of New York, New York, still in the vehicle and had to be extricated. Mr. Musaev was found to be injured and was treated at the scene by CFD and transported to the hospital.
Investigation revealed that Musaev, who was driving a rental semi-truck loaded with air conditioning units, was traveling too fast and failed to navigate the turn successfully causing his truck to roll onto its side. As a result, Musaev was charged with negligent driving, failure to control speed and related charges.
As a result of the incident interstate 68 was closed for approximately 6 hours while crews worked to right the truck and remove the wreckage. The Maryland State Police Commercial Vehicle Unit is conducting an investigation into the safety of the vehicle.